Positioned for Success: Erickson Senior Living Adapts to Meet Evolving Market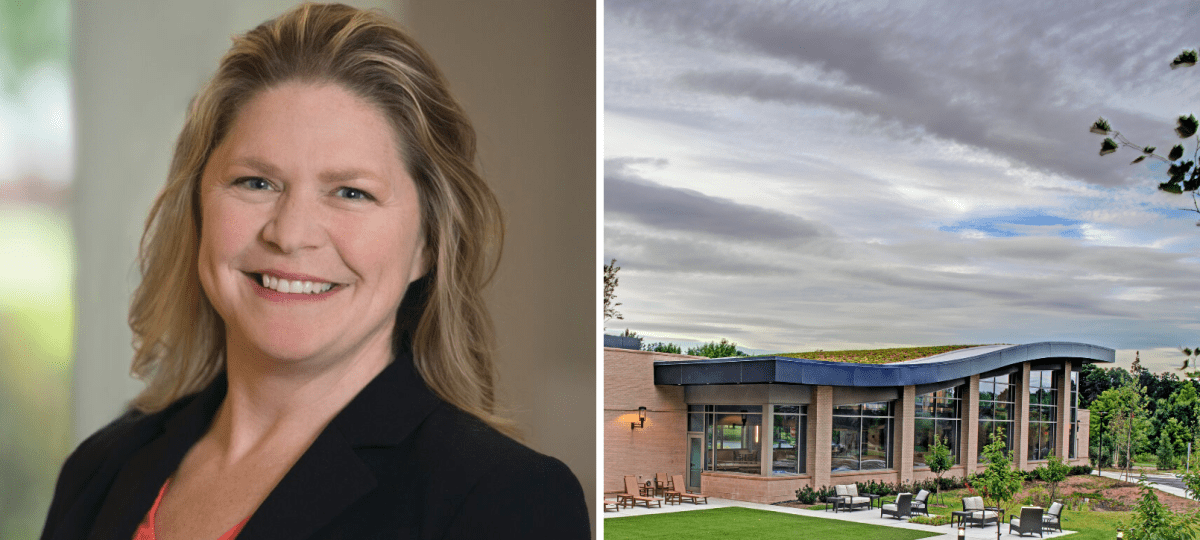 With nearly 40 years of industry expertise, Erickson Senior Living is one of the nation's leading developers and managers of senior living communities. Over these last four decades, the lifestyles of seniors have evolved considerably. And as the next generation of baby boomers enters or prepares for their own retirement, the industry continues to adapt to meet these ever-changing preferences.
One key differentiator for Erickson Senior Living is the company's commitment to consistently reinvesting in its communities and evolving the way that their signature vibrant, engaged lifestyle is delivered to residents. In the following interview, Dawn Yeager, vice president of development at Erickson Senior Living, shares her insight on this continued evolution.
Q: What does it mean to "reposition" aspects of an Erickson Senior Living community?
A: Across our network of communities nationwide, we are constantly making updates and improvements to our campuses to better serve those who live and work there. Repositioning projects go beyond standard updates such as new carpet and paint. Rather, these efforts take into account our service offerings and the way that residents and staff are utilizing different areas of the community.
Our dining program is a great example. In past years, buffet-style and very large cafeteria style dining was the norm at most of our communities. When Erickson Senior Living began to implement its Signature Dining program, changes were made in all areas of our operation. We found that today's seniors prefer more intimate restaurant settings over large dining rooms. In response, we transformed many of those traditional spaces to waited service, pubs, bistros, and fast-casual dining options to provide the variety of venues and options that our residents enjoy.
Q: What factors go into the design and development of a repositioning project?
A: We begin by looking at the current space and how it fits within the community as a whole. It is critical to take a holistic look and make sure that we are providing amenities, services, and programs throughout the campus, and not just be focused on one particular location. When you visit our communities, you will find that there are multiple card rooms, classrooms, exercise rooms, or arts and crafts studios to provide residents with convenient access to the activities that most enrich their daily lives.
We look at the real estate industry, our competitors, and new Erickson Senior Living communities to ensure that our thinking is fresh and relevant. It is also important to consider the setting and local preferences of the community—what appeals to seniors in Maryland may not be as desirable to our prospects and residents in Florida or Colorado. Additionally, we often take inspiration from other industries such as hospitality, particularly for our dining venues and lobby areas.
Of course, the most important consideration is the needs and desires of current and prospective residents. All the enhancements we make to our communities are driven by consumer preferences and our commitment to making our residents' retirement years the very best of their lives.
Q: How do repositioning projects enhance the lifestyle of residents at Erickson Senior Living communities?
A: These projects make life better for residents by creating opportunity. It may be as simple as making some aspect of daily living easier or more convenient, or offering something entirely new.
One important way we achieve that goal is by prioritizing design elements that focus on health and well-being. At Erickson Senior Living, we believe that well-being goes far beyond your physical health, incorporating your mental, spiritual and social wellness as well. To that end, we are incorporating new amenities such as meditation rooms, virtual golf and outdoor yoga areas across the enterprise. Knowing the myriad health benefits of spending time outdoors, we have recently begun incorporating even more outdoor elements, wherever possible.
Choice is another key benefit of these efforts, and one that residents have asked for most. We are adding more variety than ever, from multiple dining experiences to a diverse range of ways to stay active and fit, socialize with friends, and more.
In addition to benefiting residents, these projects also benefit our hard-working staff. It's always part of our goal to provide an exceptional environment for our employees.
Q: Are there any upcoming projects you're especially excited to see come to life?
A: For me, one of the most exciting things is the ongoing repositioning of our continuing care environments. These new community buildings will have a very similar atmosphere to what residents experience in independent living. As a result, residents will enjoy more opportunities to engage with one another, staff, and visitors and travel more freely between buildings.
Particularly in our continuing care environments, repositioning projects are focused on updating programs, services, and physical environments in a way that helps residents maintain the highest level of personal independence. Making sure that our residents have the best experience possible, especially in continuing care, is a hallmark of all Erickson Senior Living communities.
With expertise and commitment to consistently improving the resident experience, Erickson Senior Living is well-poised to adapt to the ever-changing desires of seniors and continue providing the best in vibrant, engaged senior living. To learn more, find an Erickson Senior Living community near you!