Knowing Resident, Prospect Preferences a Key to Erickson Senior Living's Growth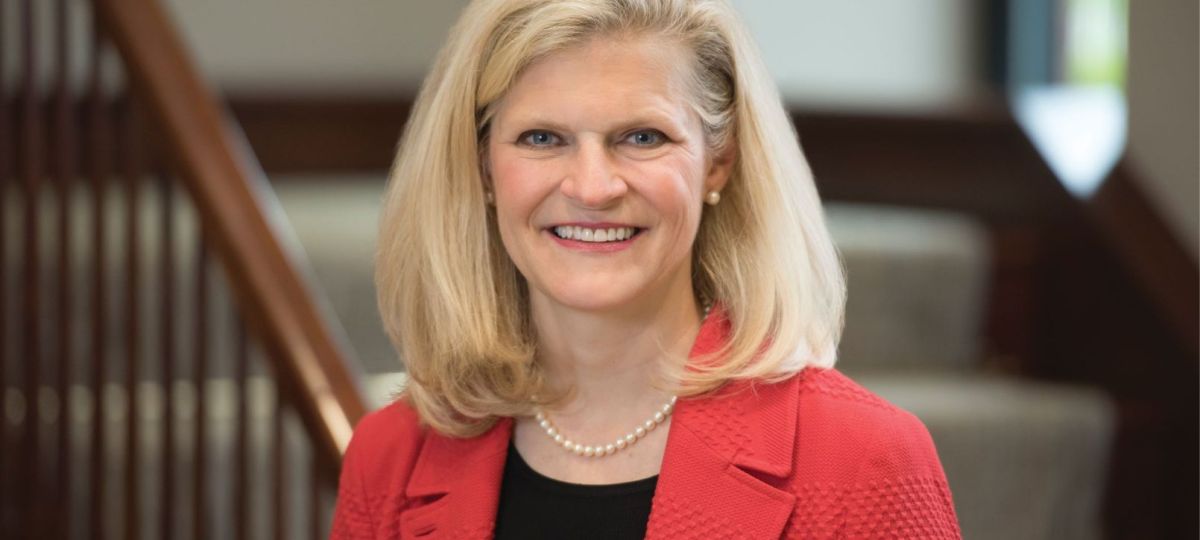 As the senior housing industry continues to evolve, Erickson Senior Living is finding new and innovative ways to meet the ever-changing preferences and expectations of today's seniors. Based on this success, the company is now the second largest independent living provider in the United States (according to a report published by Argentum), recently adding to its national network of communities with the opening of Avery Point in Richmond, Virginia.
Nancy Baker is the vice president of market intelligence for Erickson Senior Living. She recently discussed her leadership role overseeing the company's market intelligence efforts, including the value gained by having an increased understanding of customer preferences and overall industry trends. Baker also shared how the market intelligence team contributes to existing communities' new projects and enhancements, and continually evolves to provide the highest quality research.
Q: What is your role within the Erickson Senior Living organization?
A: The market intelligence team supports the Erickson Senior Living enterprise by gathering, analyzing, and sharing data to ensure the voice of the customer is considered in all that we do. For our team, customers include prospects, residents, employees, and vendors. A few examples of support routinely provided include presenting information on the market demand for a new campus, gathering feedback on employee benefits programs, or sharing insights on aspects of our residents' dining preferences.
Our research provides information from three sources: stated preferences through consumer insights; unstated preferences as shown through data on purchasing behaviors and product utilization; and third-party sources for information on demographics and economics. We consider and cross-reference these different sources to ensure we have a full understanding of what customers want, why they want it, and their reactions.
Q: Why is learning about customer preferences and overall trends so important to Erickson Senior Living?
A: Understanding our customers' preferences and senior industry trends is critically important as they provide actionable insights and allow us to attract and appeal to prospects. At the same time, this data offers us opportunities to provide current residents with the highest quality services and amenities.
Another reason having critical information about our markets and business landscape is vital is that senior living is a complex industry, being both a real estate product and a service business. The preferences of prospects and residents within these areas change over time and can become quite different. The market is also evolving from both a product and customer perspective. Senior-oriented businesses—like "at home" services and congregate rental properties—are part of our competition. At the same time, prospect needs are changing as the generations shift and more baby boomers are considering senior living options.
Q: How does market intelligence contribute to new projects or enhancements to existing communities?
A: For new projects, we invest considerable time to understand market nuances and what is the right offering in terms of products, services, and price points for specific locations. The initial question is on market feasibility—is there enough demand for a community like ours? As projects advance, we stay involved to support market positioning, which includes planning for and developing the right product and services to align with the respective market. We are constantly making sure any adaptation is appropriate for the needs of the customer.
For existing communities, we provide similar support, but the focus is more on ensuring market relevancy. These communities already have a proven position and reputation, so the emphasis is to keep our unit mix and service offerings in tune with what customers desire. These efforts are proactive because we know that preferences change; however, our goal is to always provide residents with the best value and experience.
Q: With so much new growth on the horizon, how does your team evolve to provide the best research possible to the organization?
A: With established research approaches and data analysis, Erickson Senior Living's market intelligence team is well-poised to continue providing the market and consumer intelligence needed to succeed. There were challenges resulting from the pandemic -- demographics being harder to track as people started moving for lifestyle considerations and more remote work options; volatile real estate trends as home values soared amidst supply and demand constraints; and the impact of hyperinflation. However, we adjusted by taking a longer-term view of trends, as well as augmenting them with other data sources, to provide stronger analyses.
Our ability to better understand customers has also included increased use of secure online platforms. For qualitative research, focus group participation has shifted to more popular "lunch-and-learn" opportunities. This practice has optimized opportunities to connect with prospects who were reluctant to participate in group events during the height of the pandemic. We always look to meet customers where they are in life.
Interested in learning more about the engaging lifestyle residents enjoy at Erickson Senior Living communities? Visit ericksonseniorliving.com to find a community near you!